B Level Engraving for Percussion Revolvers and Kirst Conversions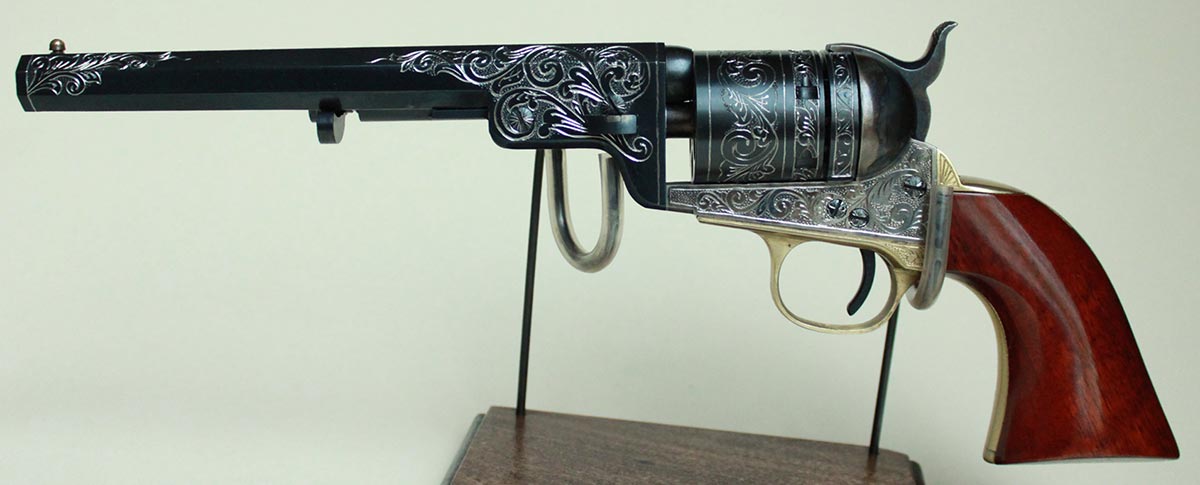 Ken's Engraving, a member of the Firearms Engravers Guild of America, is offering a very affordable price and great turnaround time on a series of special engraving designs for Kirst Konverter customers. This engraving is only done on percussion revolvers and Kirst Konverters.
Engraving can be done in steps by starting with the A level engraving coverage for $400, then adding B engraving for $400, and finally adding C engraving for an additional $400; to make the engraving process work with your budget. Of course, you can always choose any level of engraving that you wish and have it done all at once, which will save you both time and shipping costs. You can select A level engraving coverage for $400, B level coverage for $800 or C level coverage for $1,200.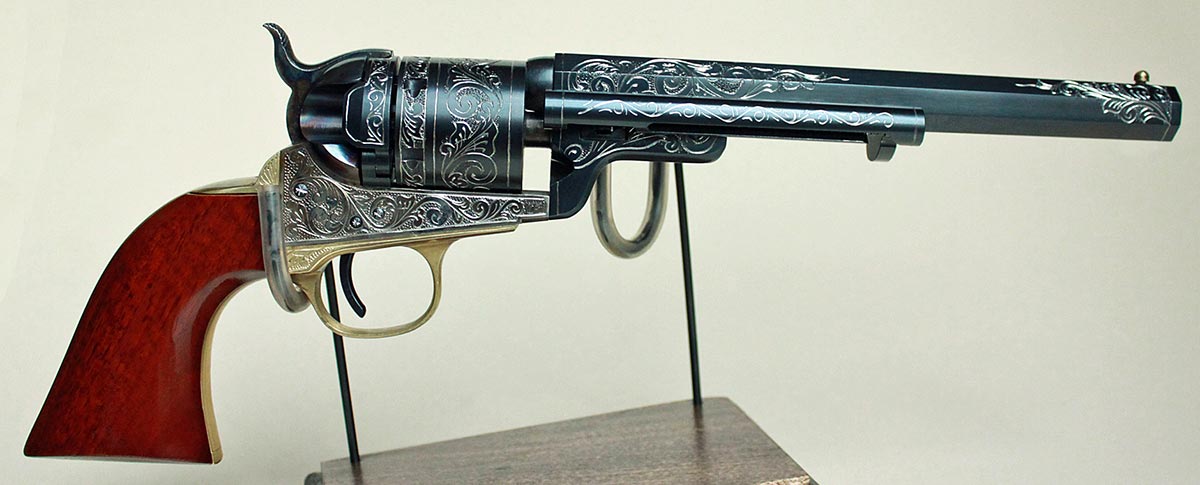 Our B level engraving starts by applying A level coverage to the frame, barrel lug, and the breech end of the barrel. Then B level engraving continues by covering the entire cylinder, Konverter ring, and ejector housing. Next B level scroll engraving is added to the muzzle end of the barrel and accented by a twisted loop pattern on the top of the barrel to complete the B level coverage.
This B level hand-engraving adds value and character to your percussion revolver or Kirst conversion and makes it stand out from the crowd. Please view the depth and quality of the B level hand-engraving in the photos below. Contact Ken at (972) 399-9591 or click on Ken's Engraving.