.22LR Conversion Kit and Ejector for the 1858 Remington Cap & Ball

1858 Remington.22 Conversion Set with Ejector (the complete conversion set)
(This .22 Kit can be used in either BRASS or STEEL frame revolvers.)
Fire .22 Cartridges from your Cap & Ball revolver
Convert from Cap & Ball by just slipping in the .22LR Kit
2-1/8" barrel adapter is accurate at 50 foot target range
Switch back to Cap & Ball by reinstalling the original cylinder
Shoot more for less money, make loading easier and faster
Grind a loading port into the frame and load with .22 cylinder installed
Our "Improved Ejector" works for all calibers from .22LR to .45LC.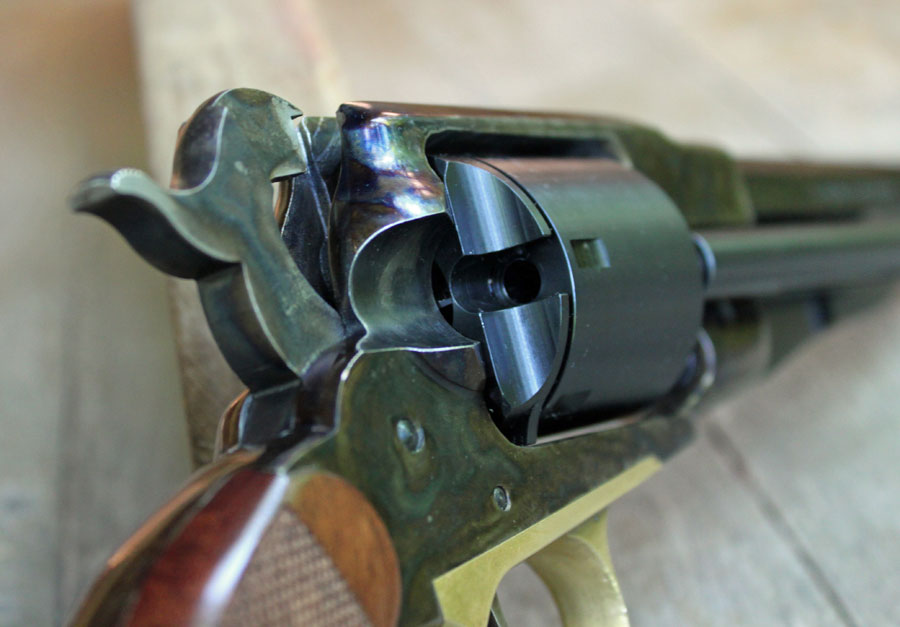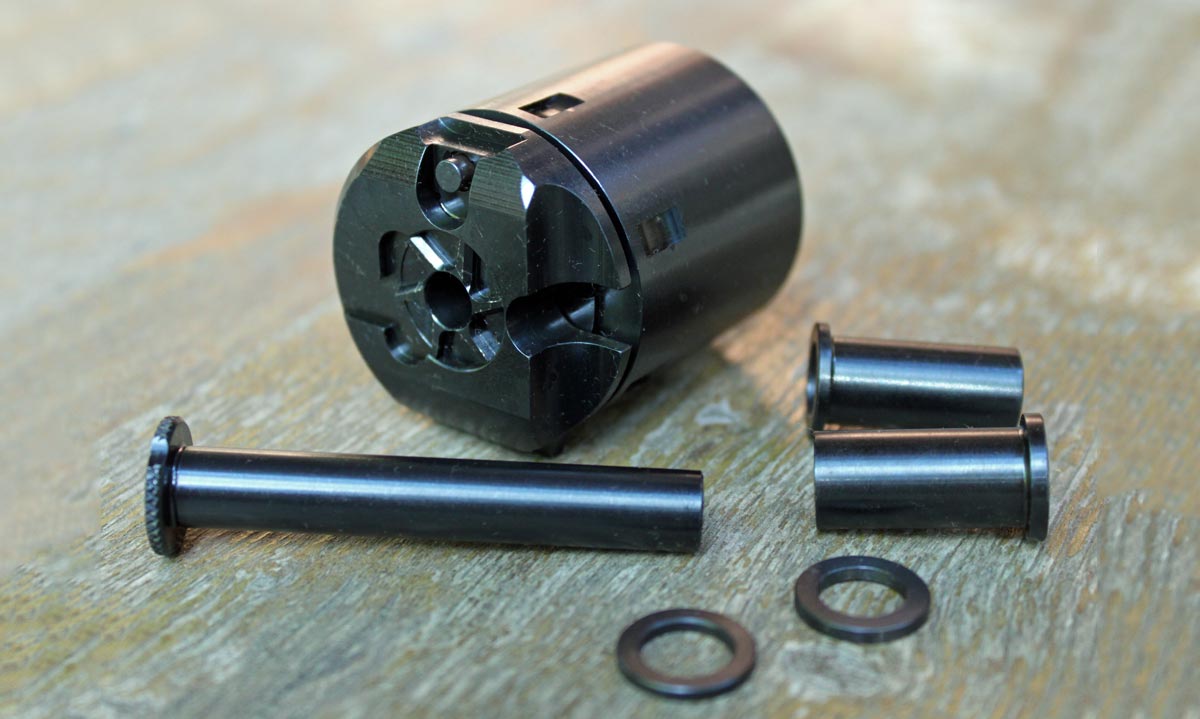 1858 Remington .22 Conversion
Installing 1858 Remington .22 Conversion Kit
NOTE: Clean the barrel insert and cylinder chambers before shooting.
Make sure the revolver is empty and place the hammer in the half-cock position. Remove the loading lever screw and slide the loading lever out. While supporting the cylinder, remove the cylinder pin and then the cylinder. Remove the 2 barrel adapters and 2 washers from the .22 Conversion Kit barrel insert. Install the proper barrel adapter or washer and slide the barrel insert into the barrel. Find the small radius edge on the barrel flange and position it down, to allow cylinder pin clearance. Place the Konverter ring on the cylinder and install it, then install the cylinder pin or ejector assembly. Install the loading lever with screw, then latch shut.
LOADING: Remove the Konverter to load, see instructions here.
LOADING PORT: To load and eject while the Konverter is installed, you must first grind a loading port into the frame, see instructions here.
---
The 1858 Remington "Improved Ejector"
This "Improved Ejector" will fit all 1858 Remington models and ejects all sizes of cartridge cases from .22 LR to .45 LC.
The direct, straight back ejection motion and spring loaded action makes ejecting your spent cases quick and easy. The built-in cylinder pin secures the ejector to your revolver by simply removing and reinstalling the loading lever and replacing the stock cylinder pin with this assembly, and then reinstall the loading lever and screw.