1851 Colt Navy & 1861 Colt Navy reproduction revolver Kirst Konverters

Kirst Konverter® offers a cartridge conversion cylinder for both the 1851 and the 1861 Colt Navy revolvers manufactured by Uberti or Pietta, which is a six-shot cylinder.
The .38 Special Kirst Konverters are designed to shoot .38 Special Cowboy ammunition not exceeding 1.425" overall length. You may also shoot .38 Long Colt and .38 Short Colt ammunition. For improved accuracy use .38 caliber, HOLLOW base, lead bullets in your converted .36 caliber percussion revolver.

Note: Will not accept .38 S&W Short cartridges, .38 S&W Long cartridges or. 38 caliber Heeled Base Bullets!
A .38 "Heeled Base" Kirst Konverter is also available for those wishing to load and shoot historically accurate Heeled Base lead bullets in their 1851 and 1861 Colt Navy revolvers. (Will not accept .38 S&W).
Simple, step-by-step instructions are included with each Kirst Cartridge Konverter for the 1851 & 1861 Colt Navy revolvers and at Colt Porting Instructions.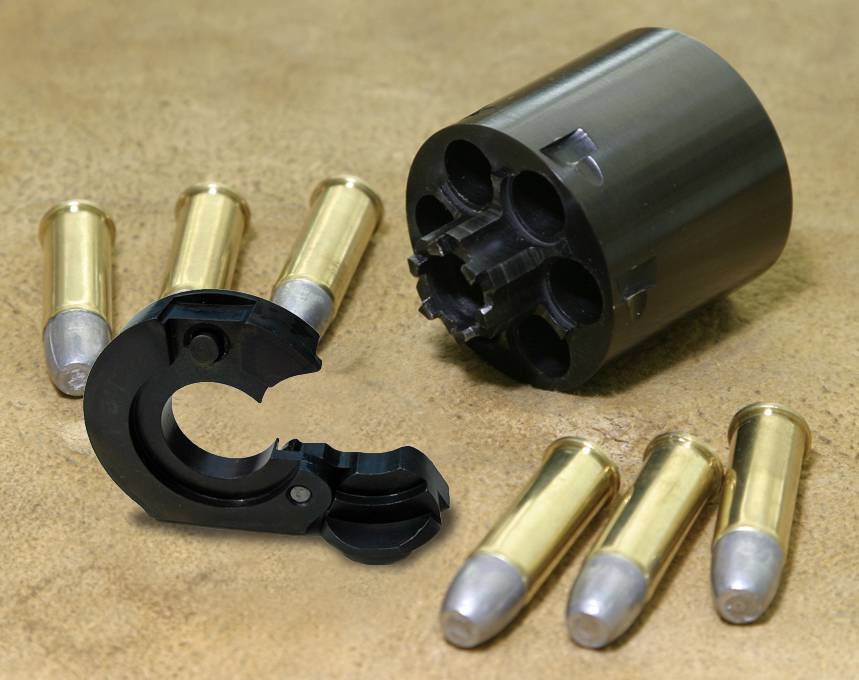 Caution: Ammunition must be loaded with lead bullets and a low-pressure, powder charge equivalent to black powder loads. Do not use the Kirst Konverter® in revolvers with a brass frame (except for .22 caliber rimfire Konverters.) Be careful to never install a .44 or .45 caliber Kirst Konverter® in a revolver with a .36 caliber barrel.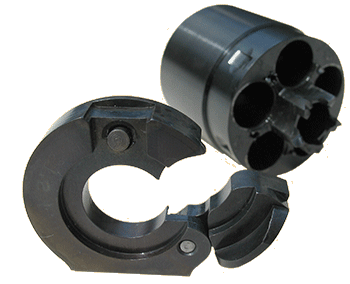 1851 Colt Navy ejector assembly

1861 Colt Navy ejector assembly

2 Step Hands for Uberti or Pietta revolvers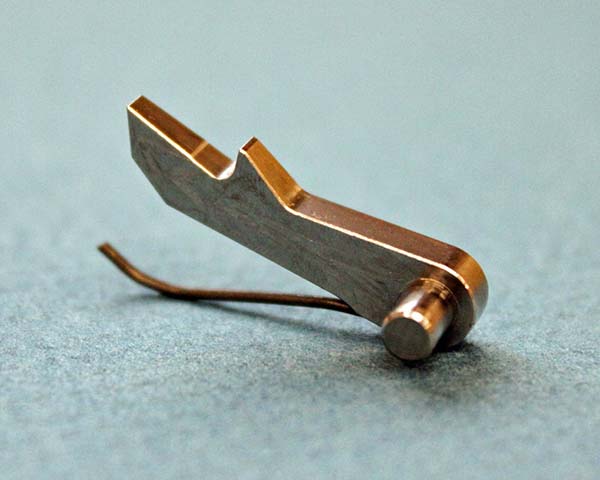 This Kirst 2-Step Hand is specifically designed to improve the lock up of Uberti or Pietta percussion revolvers converted with 5 shot Kirst Cartridge Konverters. It allows the 1860 Army, including the .45 caliber 1851 Navy Model and the Dance revolver, to function smoothly and more dependably than the factory-made hand. In addition, this Kirst hand spring is stronger and less apt to fail, which is common with the factory hands.